International Society for Comparative Adult Education
---

for memories of ISCAE's 6th Conference in Würzburg, Germany, February 15 - 18, 2017 (or click "Conferences" and scroll down to 2017)
---
Sad news!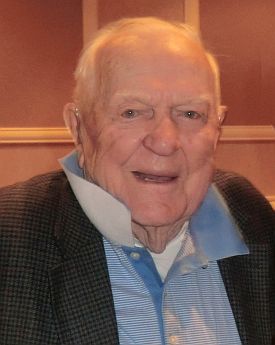 Alexander N. Charters
Fond Memories by a friend and colleague - John A. Henschke
The founder of our society, Alexander N. Charters died on the night of August 7 2018 during his sleep, just a couple of weeks short of his 102nd birthday.  He was one of Adult Education's 'icons'; a very prominent mover, shaker and important force in our field. He served for a number of years prior to his retirement as Vice-President of Continuing Education at Syracuse University, New York.  Alex was present, active or served as an officer, and visible when any adult education organizations in the USA or around the globe held annual or periodic conferences.  (These included at least:  American Association of Adult and Continuing Education [AAACE], University Professional Continuing Education Association [UPCEA]; Association for Continuing Higher Education [ACHE]; International Society for Comparative Adult Education [ISCAE]; UNESCO Institute for Lifelong Learning [UIL]  International Council of Adult Education [ICAE]; Commission on International Adult Education [CIAE] of AAACE; Commission of Professors of Adult Education [APCE]; etc.)

My first connections with Alexander was in DC, September 1986, and Hollywood, FL at AAACE in October 1986, when I carried his baggage from one hotel to another, since even back then he had heart problems.

Dr. Alexander N. Charters' leaves a most lasting legacy to our field in his "Charters Library in Adult and Continuing Education" at Syracuse University, which has the world's largest collection of adult and continuing education materials. Adult Educators from around the globe may research and learn there (with some funding support from Alex and Margaret-his wife) for decades, perhaps centuries to come.

The field abundantly thanks you both, Alexander and Margaret Charters
Without him ISCAE would not exist!

The photo was taken at our 2012-conference in Las Vegas.

Link to Obituary published in the Syracuse Post Standard Link to 'Siddiqui: Contributions of Dr. Alexander N. Charters' (2002)
---
Mission of ISCAE:
The general purpose of ISCAE is to increase the awareness and value of comparative adult education.
In particular the Society wants to encourage the growth of comparative adult education studies by:
promoting research in this area;
supplying a network of contacts to other comparatists;
documenting and sharing the developments and standards in publications;
facilitating the publication and distribution of comparative adult education studies;
organizing conferences and meetings for members and others interested in this area;
fostering thematic networks;
co-operating with other societies with similar aims.
ISCAE focusses its access to "international comparison" to two specific types of comparison (more):
1. "A study in comparative international adult education ... must include one or more aspects of adult education in two or more countries or regions. Comparative study is not the mere placing side by side of data ... such juxtaposition is only the prerequisite for comparison. At the next stage one attempts to identify the similarities and differences between the aspects under study ... The real value of comparative study emerges only from ... the attempt to understand why the differences and similarities occur and what their significance is for adult education in the countries under examination ..." (Charters/Hilton 1989, p. 3).
2. In addition field- and method-reflections are seen as part of international comparative adult education: reflections about the methods, strategies, and concepts of international comparison, and summarizing reports about developments in the international comparative field on a material or meta level.
| | | |
| --- | --- | --- |
| | | Great if you leave a message or comment! |
---